A 1 Rentals
Atlanta's #1 Rental Company
(770) 458-7740
Interactives
| | |
| --- | --- |
| Item | Cost |
| Obstacle Course | $299 |
| Wrecking Ball | $299 |
| Jacobs' Ladder | $299 |
| Bungee run | $299 |
| Joust | $299 |
| Velcro Wall | $399 |
| Bouncy Boxing | $299 |
| Sumo Wrestlers | $249 |
| Sports Challenge | $175 |
| Double Water Slide | $299 |
| Limbo | $150 |
| Sea of Balls | $250 |
| Airplane Maze | $250 |
| Circus Train Maze | $250 |
| Beanie the Balloon Typhoon | $149 |
| Basketball | $125 |
| Cash Cube | $249 |
| Trackless Train | $350/ (2hrs/w driver), $100 per hour thereafter |
| Mechanical Bull | CALL |
| Monkey Motion | $1200 (4 hrs/w 2-4 attendants) |
| Rockwall | $1000 (Rock wall only! 4 hrs/w 1-2 attendants) |
| Rockwall with Spider Jumps | $1800(4hrs/w 3-4 attendants) |
| Wizzer | $800(4hrs/w 1 attendant) |
Obstacle Course. Head to head competition! Race over walls, through tunnels, around obstacles and pillars. Great for kids and adults! Over 55' long, 11' wide, and 13' high!!
Wrecking Ball. 1 person stands on the pedestal and up to 20 other people sit on the edge and try to knock them off on to a cushion of air with the pendulum ball. This thing is big!!!! 25' x 25' outside width, 15' tall.
Jacobs' Ladder. Try to reach the top without twisting the ladder with head-to-head competition. If you fall you will land in a soft cushion of air! 20' long x 13' wide x 9' tall.
<![if !vml]>
<![endif]>
Bungee Run. Attach yourself to the bungee harness and see how far you can run! Train like a pro in the National Football League! 30' long x 12' wide x 7' tall.
Joust. Feel what it is like to train like a U.S. Marine!
Velcro Wall. Put on the velcro suit and bounce up to the wall. Now you know how a fly feels on fly-paper!
Bouncy Boxing. Step into the ring and settle your differences! Includes protective helmets, 2 sets of oversized boxing gloves.
Sumo. Japan, here we come! Experience being 3 times your mass. Includes 2 suits, helmets, and foam pad.
Sports Challenge. Step up to the mound! Throw your best pitch or best pass and make a strike or touchdown.
Hawaiian 39' double slip n' slide with POOL! Double your fun with this two-lane inflatable slip n' slide. Make a splash and be the biggest hit in the neighborhood. At the end of the slide you will be rewarded with a dip in the pool.
Limbo. Limbo with an inflatable twist! Limbo as shown without the lettering. 8' wide x 2' long x 10' tall.
<![if !vml]>
<![endif]>
Sea of balls. Have fun with the sea of balls. Jump and go "swimming" in the "sea of balls".
Propella the play plane. The plane has slides, a maze in the 18' wing, an inflated flight crew, and obstacles through out. Propella is 45 feet long, 8' high and very colorful. For children 10 and under. Mazes are walk through activity centers, no bouncing.
Huffer the Circus Train. 55 feet of circus time travel. Train is full of hoops, slide and lots of animals. 55' long x 6' wide x 9' high. For children 10 and under. Mazes are walk through activity centers, no bouncing.
Beanie the balloon typhoon. Children step inside the typhoon into a whirlwind of flying balloons (you supply).....and the fun begins. Up to 8-10 children can enjoy this typhoon. Approximately 15 x 15 x 15 feet.
Basketball. Competitive side-by-side action! 12' x 15'. Balls included.
<![if !vml]>
<![endif]>
Cash Cube. Let the money fly! Place one dollar bills in the booth and witness the money tornado. Grab all you can!! 5' x 5' x 8'.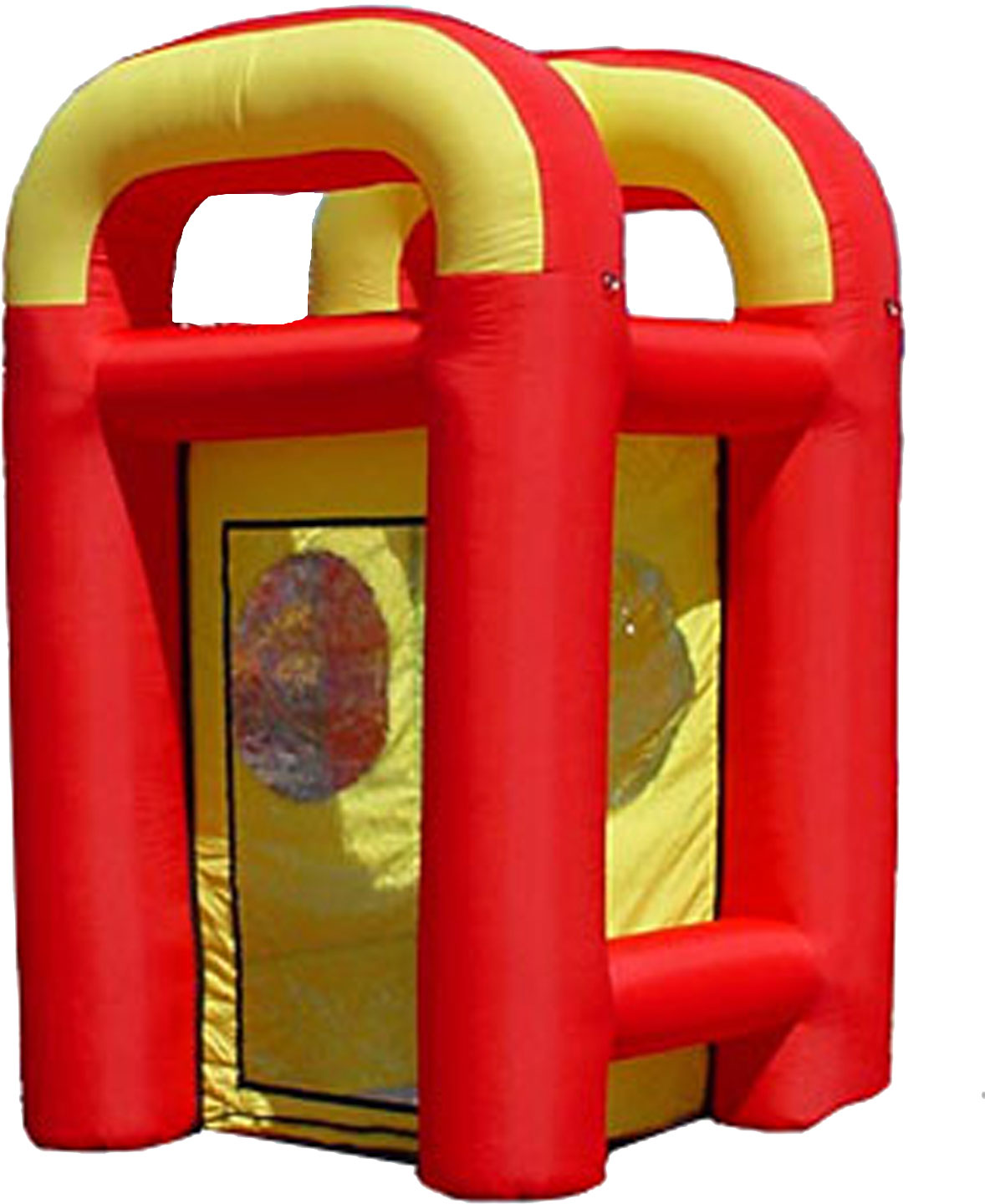 Trackless Train. Ride our Express Train. It's the universal crowd pleaser. Seats up to 18 kids. The train requires a primarily flat concrete surface, and must be used in an area free of vehicular and pedestrian traffic. THE ONLY LICENSED AND INSPECTED TRACKLESS TRAIN IN THE ATLANTA AREA!
Monkey Motion. Jumping has never been this much fun! Our Monkey Motion ride allows 4 simultaneous jumpers and is the most high-tech jumping system available.
Rockwall. Our 24ft. (5 station) Rock Wall is sure to be a hit at your next event. Can be used with or without Spider Jumps on the back. 50ft x 70ft space minimum required.
Wizzer. This four man mechanical ride will send you into orbit. Great for fall festivals and events.
[home] [moonwalks] [slides] [interactive inflatables] [dunk tanks] [fun foods] [frozen drinks] [carnival games]
[tents] [tables & chairs] [advertising inflatables] [movie screens] [packages] [specials] [restrooms]
[A-1 Restrooms] [A-1 Tent & Party Rentals] [safety rules] [contact us] [quote request] [directions]
A-1 Rentals
Atlanta, Georgia
770-458-7740